Williamsburg, Brooklyn
Williamsburg is probably my favourite hood in NYC. It is full of independent cafés, bars, delis, restaurants, homeware, fashion and vintage shops, often run by young, creative entrepreneurs who seem to have the special ability to make you spend $30 on ice-cream and pressed juice.

All photos are taken on a Nikon FM2 which my dad passed on to me a few years ago. I used a mixture of Fujifilm and Kodak Portra films.
Here's one of the hippest hotspots in Willamsburg. On the left you've got people queueing to get into Wythe Hotel, an increasingly popular boutique hotel that houses both beautiful looking people and furniture. It also has a sweet rooftop bar where you can catch the sun setting over the iconic NY skyline - with a glass of fizzy in your hand of course.
Let me introduce to you the one and only Van Leeuwen Artisan Ice-cream shop where I would happily queue for a quarter of an hour in 30+ degree Celcius heat just to get two happy scoops of what I'd call a dream come true. Here we have Peanut Butter + Marshmallow and Triple Chocolate representing.
12 Chairs Cafe, one of many brunch places in Williamsburg that locals and tourists go to. This place combines Middle East flavours with Eastern European cuisine, a welcoming twist to your usual avocado sourdough toast. I had freshly squeezed orange juice and Shakshuka there. Both were great.
C3 Brooklyn. Ah, where do I begin. I'm so glad I found you. This church has some of the best hearts I know. I was so blessed by their passion to serve NYC and to cultivate intentional community living. I could easily move to NY just for these guys.
I've just noticed that every one of those men in that garage have tattoos. #dontmess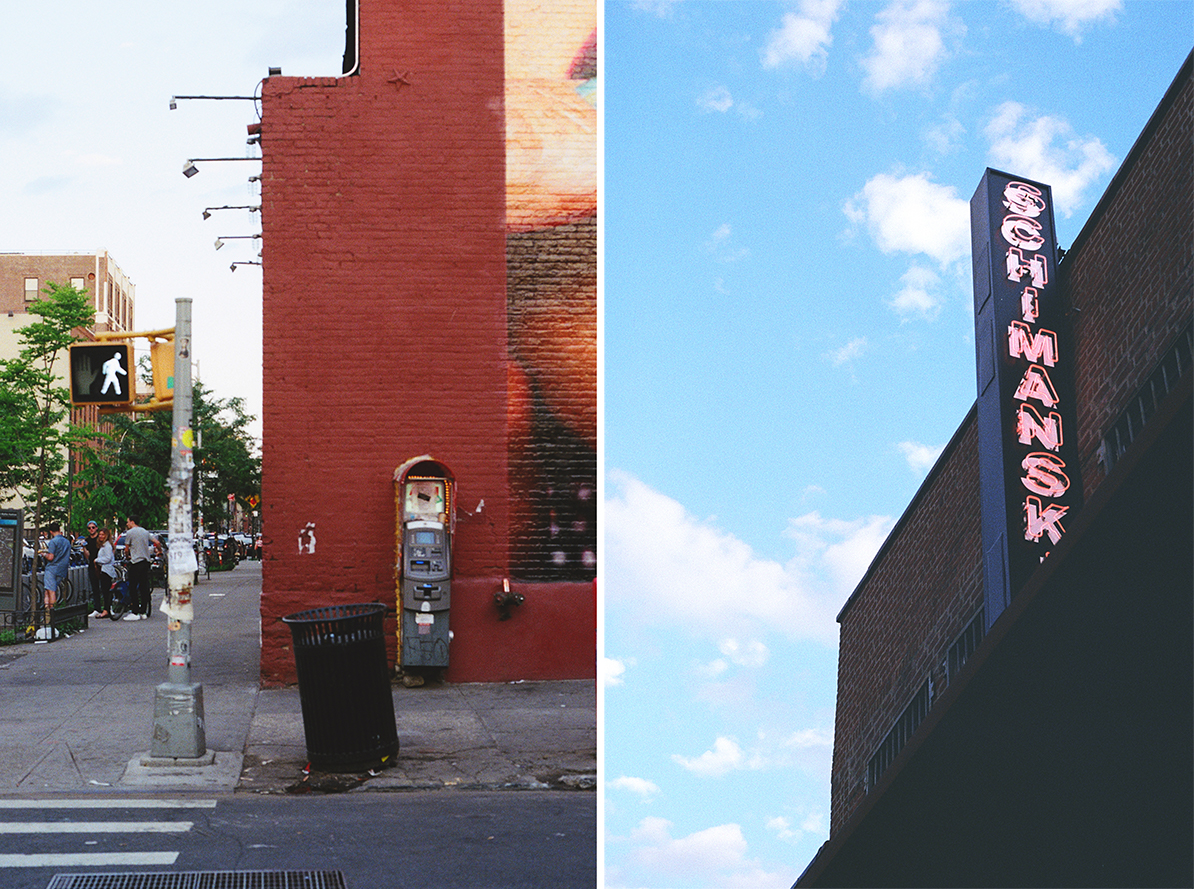 East River State Park is a great spot to hang out with friends or by yourself with a book or a sketchbook. If you like dogs, you're definitely in the right place. Highly recommend sitting on a rock along the pier to watch the sunset.
Travel, New York, latestposts
Joanne Sy
newyork, food, travel, brooklyn, vanleeuwen, icecream, travelblog, wythehotel, bedfordavenue
Comment